Whether used independently to improve motor impairment or embedded within complex systems to create functional multi-joint movement, electrical stimulation's potential for rehabilitation recovery and performance training is significant.
Learn more about how the Neuro20 PRO System utilizes Whole Body Electrical Muscle Stimulation (WB-EMS) for strength, endurance, and recovery:
Muscle Re-Education
Relaxation of Muscle Spasms
Maintain or Increase Range of Motion
Prevention of Muscle Atrophy
Increase Local Blood Circulation
Improve Muscle Strength
The science behind the Neuro20 PRO System is evidence based and supported by research. The use of Electrical Muscle Stimulation (EMS) for therapeutic medical purposes and human performance is well-documented, with thousands of papers on electrical stimulation benefits.
The Neuro20 PRO System qualifies for multiple reimbursement codes for Neuromuscular Rehabilitation utilized to prevent injury and for recovery post-injury/disease.
Find out more about the Neuro20 PRO System's indications for use and reimbursements for clinical practitioners.
Neuro20 is proud to be led by a team of experts with knowledge expanding across many disciplines, including medical science and engineering. Our collective mission is to be the leading provider of advanced Whole Body (WB) wearable technology specializing in the use of Electrical Muscle Stimulation (EMS) rehabilitation & training to support a lifestyle of "Efficient Health".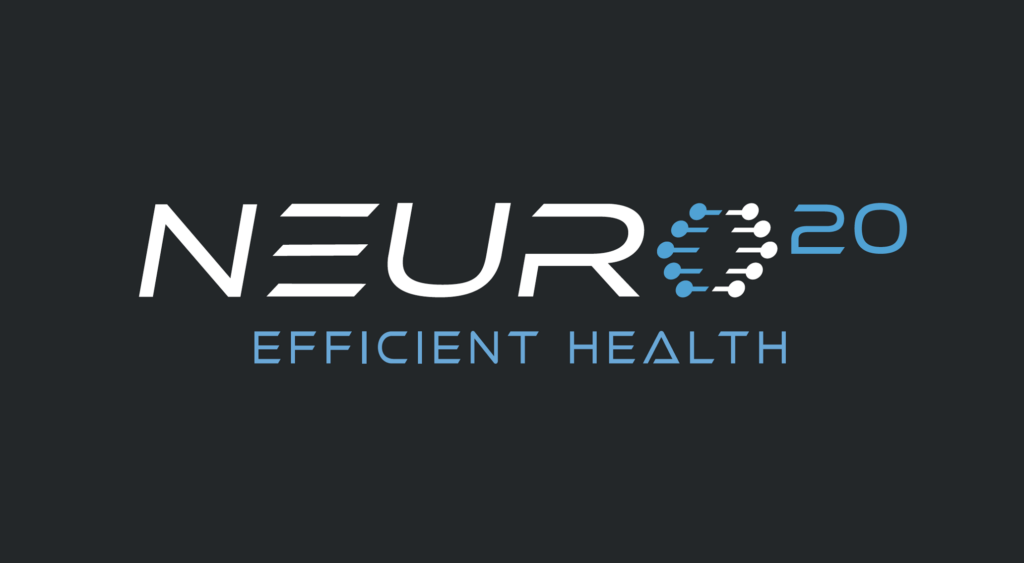 The Neuro20 System is FDA Cleared.

The Neuro20 PRO System is FDA Cleared through the 510(k) pre-market approval process as a Class II Medical Device, meeting or exceeding the highest level of regulatory standards:
HIPAA/GDPR
Risk Management
Cybersecurity
ISO, IEC, CE, RoHS
Biocompatibility
Quality Management System (QMS)
Good Manufacturing Practices (GMP)