The Neuro20 PRO System represents a groundbreaking leap in using Electrical Muscle Stimulation (EMS) for patient recovery and human performance. Whether you're a patient on the path to recovery or a practitioner wanting to elevate the offerings within your medical practice, the Neuro20 PRO System promises to deliver results. Explore the reviews and experiences shared here to gain valuable insights into how our technology significantly impacts individuals' lives, offering new hope and opportunities for improved well-being and performance.
How Neuro20 Helped Overcome a Painful Setback
My son and I had made plans to run a marathon to celebrate my 50th birthday. During training, I tore my hamstring from its attachment and experienced constant hip pain that prevented me from running. This injury ended my training three weeks before the race, leaving me disappointed and upset that I would miss out on creating this important memory with my 25-year-old son.

A few months later, I was introduced to Neuro20 and immediately realized its potential. After my second session, my left glute was firing better. I used it 2x/week to strengthen my core and lower extremities and for proper firing sequence when walking and jogging. I was able to run 3 miles pain-free after only six sessions.

I continue to use it twice a week!
Making the Elite Team with the Neuro20 PRO System
As a Neuro-Muscular Rehab Specialist, I had the pleasure of working with Zach, a high school hockey player with ambitious goals. Zach was determined to earn a spot on an elite summer hockey team while also preparing for his final high school hockey season. We turned to the Neuro20 PRO System, leveraging its advanced training programs to enhance his muscle power and control, ultimately focusing on boosting his stamina and speed.

The results were incredible! Zach not only secured a spot on the elite summer hockey team but also garnered praise from his coaches who couldn't help but notice the significant improvement in his athletic abilities. One coach even singled out his newfound speed on the ice! As they say in hockey, "he shoots, he scores!"
Changing the Approach to Rehabilitation with Neuro20
Neuro20 technology has solved the greatest roadblock in rehabilitation: correcting old habits that were formed in response to old injuries. The ability to retrain corrective movement patterns without injury or exhaustion allows the client to achieve a freedom of performance otherwise unattainable. I personally use the Neuro20 system to re-acquire and maintain optimal movement patterns due to injuries sustained over a lifetime of athletic competitions.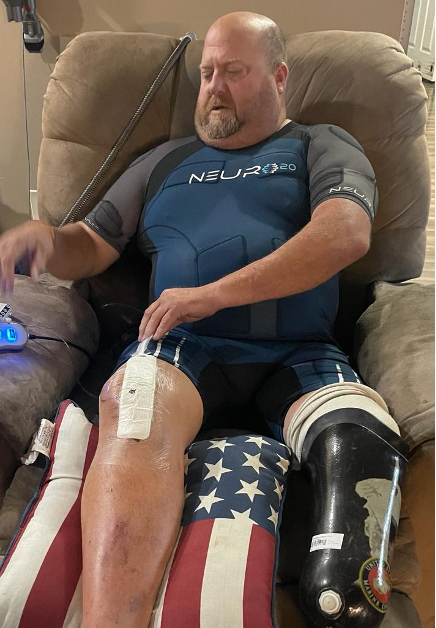 A Veteran's Healing Journey
with the Neuro20 PRO System
3 days post total knee replacement and we are using the Neuro20 massage setting. We are thrilled with the progress and want the VA to keep seeing the improvements the patient is making using the Smart Suit. After using it ourselves, we truly believe in the Neuro20 PRO System and want to help spread the benefits of it, particularly for Veterans! As you can see, the patient is a below-knee amputee on the left side and has experienced a lot of battles over the past several years. Neuro20 has truly been a Godsend for him!
Reclaiming Health & Happiness
with the Neuro20 PRO System
As a former Zumba instructor and a working mother, I endured neck injuries resulting from a car accident. These injuries led to weight gain and a battle with depression. I found that pharmaceuticals and traditional therapeutic interventions only added to my challenges, as they demanded a significant amount of time and yielded minimal results, making it difficult to achieve my health goals. Thankfully, with the help of the Neuro20 PRO System, I've managed to reclaim a pain-free, fully functional, and healthy lifestyle. What's more, I'm thrilled to share that I no longer rely on anti-depressants

A Collegiate Athlete's Comeback with the Neuro20 PRO System
Being a collegiate athlete requires hard work, maintenance, and practice to perfect your craft. When I sustained my left ACL injury in February of 2021, my one goal was to work hard to get back on the field. Neuro20 helped me gain back my strength and my confidence. I healed faster than expected and the muscles surrounding my injury became significantly stronger using the Neuro20 PRO System. Due to hard work, medical professionals, athletic trainers, and Neuro20, I was cleared to play within 7 months of surgery instead of the expected 9–12 month recovery timetable. Now, I am excited for a successful 2022 season and can contribute to my team, rather than being concerned if I would even play.
Rediscovering Athletic Potential with the Neuro20 PRO System
As a collegiate baseball player who has undergone four separate significant surgeries, I have struggled with both the physical and mental aspects of rehabilitation. Working with Neuro20, I was not only able to return to full health, but my energy levels and quality of life improved with regular use of their Whole Body EMS suit. Tailored workouts became more specific as I progressed, and I saw an immediate improvement in my mobility when performing baseball-related activities such as throwing and hitting.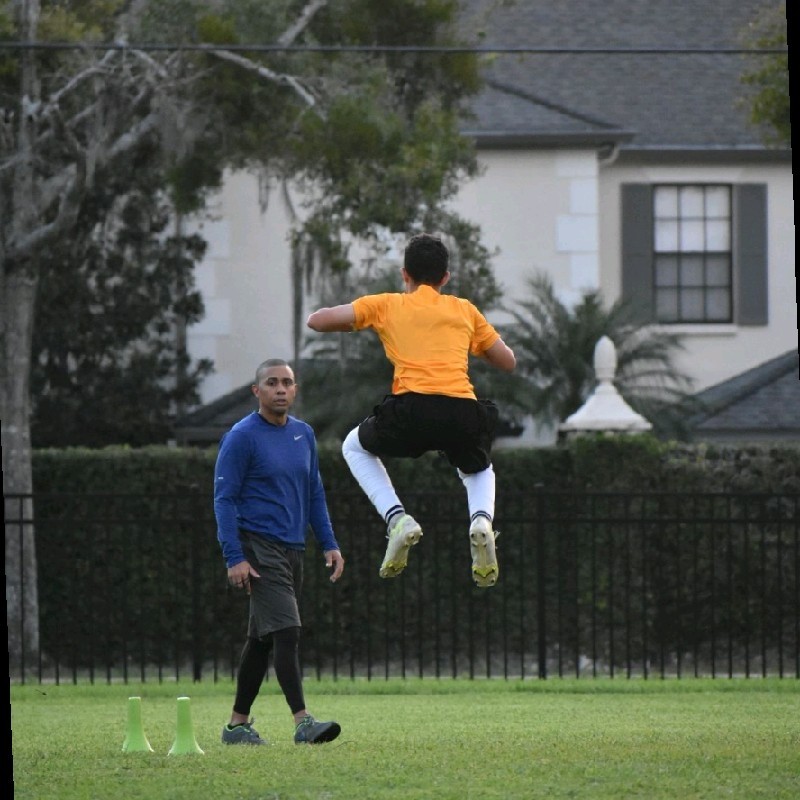 Elevating Athletic Performance: A Strength and Conditioning Coach's Perspective
I've been a Strength and Conditioning Coach for over ten years, with a main focus on baseball players. I have worked with Major League Baseball Organizations in the United States as well as overseas in Mexico and the Dominican Republic. Based on my recent experience with the Neuro20 Whole Body EMS Suit, I believe it does enhance or improve an athlete's strength, stability and functional movement. Since the EMS Suit is wireless, it's a great tool for the traveling athlete and allows you to train in your home or on the field.