Parkinson's disease is a neurological disorder affecting millions worldwide, leading to various motor and non-motor symptoms that significantly impact daily life. While traditional treatments have offered some relief, advancements in technology have opened new possibilities for improving the quality of life for individuals with Parkinson's disease.
In this blog post, we will share a story from Monica Joshi, a physical therapist who witnessed remarkable improvements in her patient by utilizing the Neuro20 PRO system. Her unique perspective sheds light on how this innovative technology can positively impact the lives of those living with Parkinson's disease.
As the field of technology-assisted healthcare continues to evolve, it is our hope that more patients will have access to groundbreaking systems like the Neuro20 PRO suit, bringing renewed hope and possibilities for those affected by Parkinson's.
On a Mission to Improve Her Patients' Quality of Life
As a dedicated physical therapist in New York City, Monica Joshi has spent her career helping individuals with movement disorders, including Parkinson's. Over the years, Monica has worked to counteract numerous challenges faced by her patients, from tremors and limited mobility to difficulties with everyday activities. Her unwavering commitment to finding innovative solutions for her clients led her to discover the potential of the Neuro20 PRO system.
Adding the Neuro20 PRO System Into Her Practice
Recognizing the need to address the weaknesses and limitations imposed by Parkinson's disease, Monica began incorporating the Neuro20 PRO system into her patients' treatment plans. The Neuro20 PRO suit, worn during strengthening exercises and muscle reeducation sessions, utilizes advanced neurorehabilitation technology to enhance neural connectivity, motor control, and muscular activation.
A Patient's Journey to Improved Functionality
One patient, in particular, stands out as a testament to the effectiveness of the Neuro20 PRO system. Monica's patient struggled with Cervical Dystonia and Parkinson's disease, resulting in neck issues, tremors in her left hand, and limited arm elevation. Performing simple tasks like cooking and grocery shopping had become incredibly challenging for this patient. Monica recognized the potential of the Neuro20 PRO system to improve her patient's mobility and independence.
Under Monica's supervision, the patient began using the Neuro20 PRO suit twice weekly for 25 minutes during her therapy sessions. The results were incredible! After just four sessions, the patient experienced a significant reduction in hand tremors and witnessed an improvement in her gait pattern, approaching a near-normal state.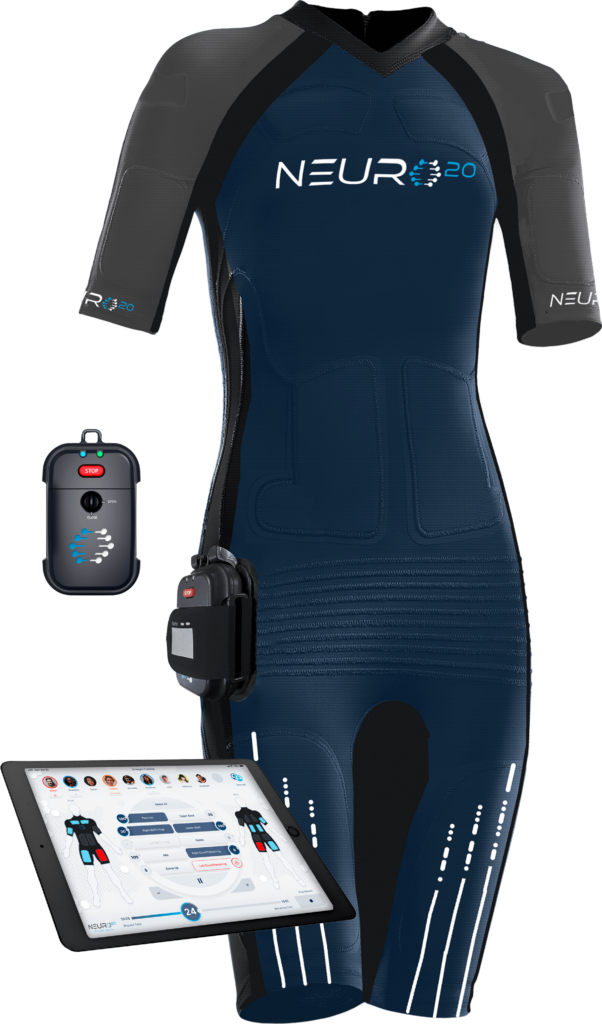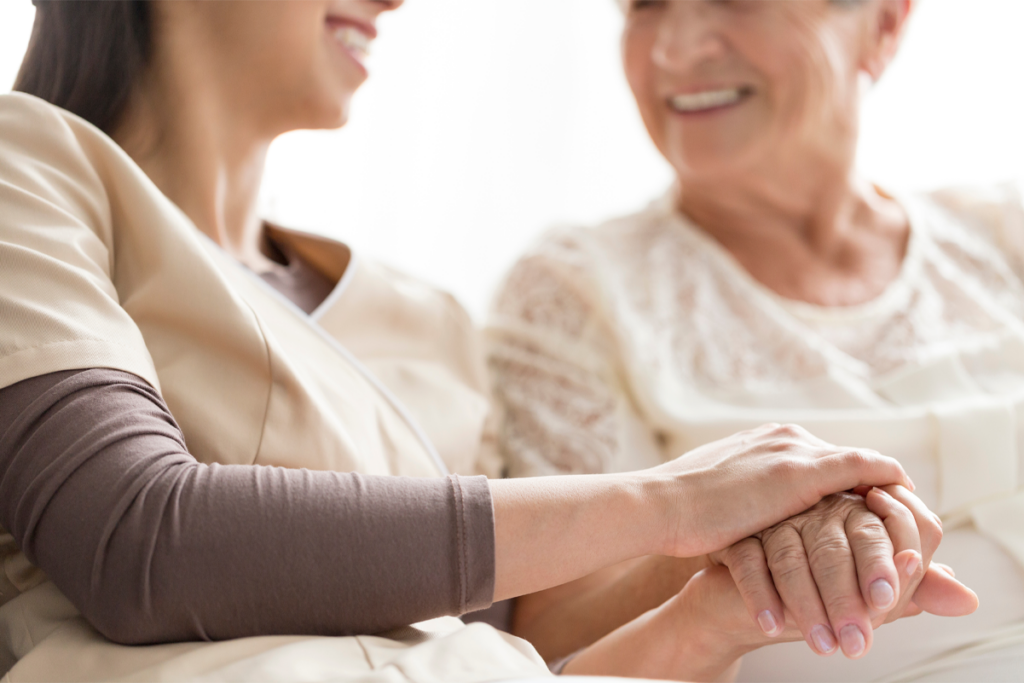 The outcomes observed in Monica's patient align with the growing body of research supporting the efficacy of neurorehabilitation technologies. A recent study published in 'Frontiers in Aging Neuroscience' highlights the effectiveness of using functional electrical stimulation (FES) for tremor suppression for Parkinson's disease.
By combining the promising results from FES with the innovative features of the Neuro20 PRO system, it becomes clear that leveraging advanced technologies can significantly improve the management of Parkinson's disease. The Neuro20 PRO system's ability to provide targeted stimulation and facilitate muscle strengthening and control holds great potential to address the specific needs of individuals with Parkinson's-related tremors and weakness.
Continued Progress and Empowerment
Motivated by her patient's initial success, Monica continued guiding the patient through additional Neuro20 PRO sessions. Within ten sessions, the patient regained the ability to carry groceries, walk for extended periods, lift her arm overhead, and confidently engage in cooking activities. The Neuro20 PRO system truly transformed her life, enhancing her functionality and empowering her to reclaim independence, particularly in driving, cooking, and other activities of daily living.
Monica Joshi's firsthand experience integrating the Neuro20 PRO system into her patient's rehabilitation regimen underscores the profound impact this system can have on individuals with Parkinson's disease. By leveraging the power of advanced  Whole-Body Electrical Muscle Stimulation (WB-EMS) technology, this innovative solution opens up exciting possibilities for addressing muscle weakness, tremors, and enhancing overall functional capabilities in Parkinson's patients, ultimately leading to a better quality of life.