In the world of military operations, physical fitness and performance play a crucial role in ensuring the readiness and effectiveness of service members. Recognizing the critical importance for soldiers to remain in peak physical condition, new methods for rehabilitation and training have started to emerge, leveraging electrical muscle stimulation (EMS) technology to modernize the military's approach to physical readiness. Among these new methods, the cutting-edge EMS technology of the Neuro20 PRO System is poised to become an essential tool in supporting service members in overcoming a range of daily challenges.
Frank Grippe is a Retired Army Command Sergeant Major with a distinguished 34-year military career. Drawing upon his vast experience as a military leader, CSM Grippe has identified how the Neuro20 PRO System can address some of the most pressing needs within our armed forces.
"As a retired US Army Command Sergeant Major, I see enormous potential for EMS technology to have a positive impact on our military," explains CSM Grippe. "The Neuro20 PRO system provides the solution needed to overcome several critical needs our military is currently facing."
Accelerating Rehabilitation and Recovery
The Neuro20 PRO System offers the remarkable benefit of accelerating rehabilitation and recovery for injured service members. Cleared by the FDA for targeted usage, the full-body wearable EMS device is the only one of its kind approved for this purpose, making it a cutting-edge tool for the military.
As CSM Grippe details, "Given the physically demanding nature of military activities, service members are at a high risk of injury. By improving the rehabilitation and recovery time for injured service members and reducing the number of personnel in rehabilitative medical status, the Neuro20 PRO System can significantly increase the deployable force, fulfilling a critical need for the military."
Improving Recruitment and Training
The Neuro20 PRO System holds immense promise in improving the path to recruitment and training for new service members. CSM Grippe underscores that many recruits fall short of meeting the required physical standards before entering the armed forces. The Neuro20 PRO System steps in as a game-changer by delivering targeted strength training and cardio conditioning, resulting in faster attainment of performance thresholds.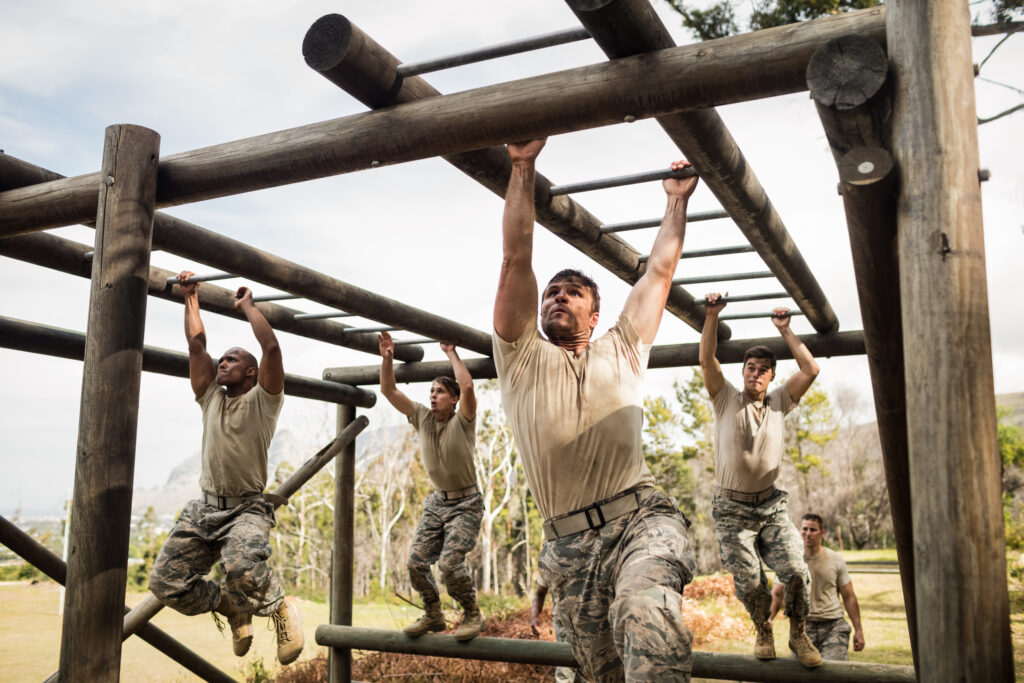 The implications are profound, as recruits can enter Initial Entry Training (IET) with the ability to build strength and stamina in significantly less time. Looking to the future, CSM Grippe envisions a personalized approach leveraging the Neuro20 PRO System, with each service member equipped with a Neuro20 PRO suit as part of their Initial Entry kit, adapting to their evolving needs and serving as a lifelong resource throughout their military career.
Enhancing Fitness and Readiness in Any Environment
The Neuro20 PRO System is a versatile and practical solution for maintaining optimum performance and strength in various military environments. Its compact, flexible, and durably designed Whole-Body Smart Suit allows service members to carry it wherever their duties take them – from deployments and shipboard operations to special ops environments and remote locations. This all-in-one system ensures that rehabilitation and performance training are readily accessible and obtainable, making it unmatched in its effectiveness and efficiency for military duties.
CSM Grippe emphasizes how the versatility of the Neuro20 PRO system is key to its incorporation and effectiveness in military training. "Beyond the immediate fitness effects, a multi-use platform like Neuro20 provides long-term cost savings while improving readiness, preventative care, MSK rehabilitation, and motor skill improvements," he explains. "The sooner we equip our forces this way, the sooner we will see the benefits of escalated strength and fitness capabilities while triggering superior recovery times from injuries."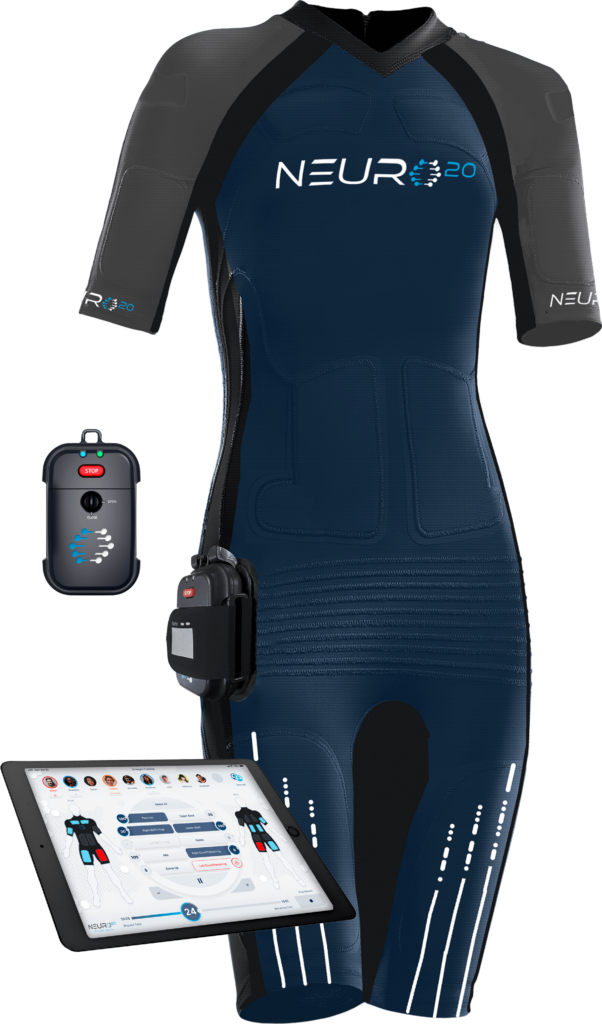 CSM Grippe's perspective shines a light on the transformative potential of electrical muscle stimulation, calling out that the Neuro20 PRO System is not just about the present but also about investing in a future where EMS technology is easily accessible for all service members. The Neuro20 PRO System provides a dynamic solution to address critical needs within the armed services, redefining the parameters of physical preparedness while offering benefits beyond immediate performance and strength improvements, including long-term cost savings, enhanced readiness, and preventative care.